Conroe Family Law Attorney
Family Lawyers in Montgomery County, Texas, Addressing Legal Family Needs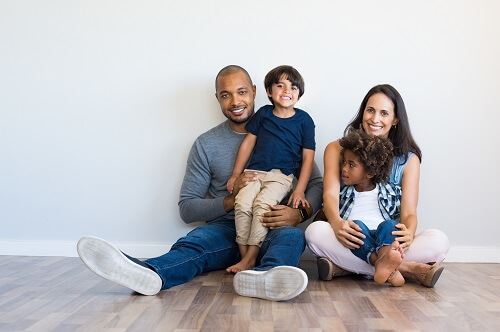 When it comes to family law matters, honest insight from a skilled attorney can make all the difference.
With our no-nonsense, straightforward approach to our client's cases, at the Law Office of Denise Norman, we can help you fully understand what you are up against, what to expect, and how to best approach your family case.
Your happiness and stability are our top priorities, and we are here to guide you through your divorce, custody or support dispute, or other family law case. We also provide mediation and modification services. Our firm proudly serves clients in Conroe, Montgomery County, and the surrounding areas.
What Are the Legal Rights of a Parent in Texas?
The legal rights of parents in Texas are complex. Still, some of the most important include the right to physical custody, the right to make decisions about the child's education, health care, and religious upbringing, the right to receive child support, the right to visitation, and the right to protect the child from harm.
Parents in Texas also have the right to file a lawsuit to enforce their rights. Suppose a parent believes the other parent is not fulfilling their responsibilities. In that case, they can petition for child custody, child support, or visitation.
Denise Norman has years of experience in this field. A mother and wife herself, she understands firsthand the importance of legal issues affecting the family. She and our staff at the firm in Montgomery County, Texas, are committed to resolving your case as swiftly and effectively as possible, all to help you face a brighter future.
To discuss your case and concerns with Texas family law, contact us now. We offer a consultation to help you get started.
How Our Montgomery County Attorney Can Help You With Your Family Case
If you are in a position where you are considering whether to hire a Montgomery County family law attorney, it can benefit you to understand the potential advantages of legal counsel. With this information, you can make the choice that is truly in your best interests.
Here are the benefits we can offer you:
Objectivity. A family law lawyer can provide insight based on legal experience, as well as from an entirely objective point of view, free from emotion and stress that can cloud or alter judgment.
Paperwork and legal proceedings. Family law cases can leave you up to your eyes in paperwork and legal documents that need to be filled out and filed properly. Your family law attorney can handle all of this for you.
A better result. With legal know-how and experience, we can guide you through family law proceedings faster and to a better outcome. After all, your family lawyer will be working directly to represent your interests and protect your rights.
Our Conroe Family Law Attorney is on Your Side
Our Montgomery County family law firm is known for our aggressive strategy when we need to go to trial and our compassionate help to those facing serious legal family issues. Our law firm is always honest and open with our clients their legal options, and we never make dishonest guarantees.
No matter what you're up against with the dissolution of your marriage, you can rest assured knowing our firm in Conroe, Texas, will work to advocate for you and your family.
Contact the Law Office of Denise Norman today in Montgomery County, TX, at (936) 246-2020. We look forward to helping you.