Conroe Divorce Lawyer
Serving Clients Through Their Divorces Both In and Out of The Courtroom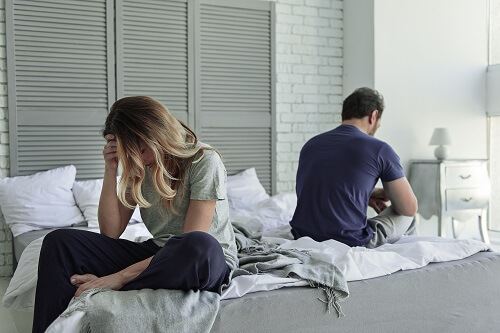 Any way you slice it, divorce is a life-altering event. Whether you and your spouse choose to separate amicably, or if you are facing a contested divorce in Texas, you probably have questions about your future.
At the Law Office of Denise Norman, our family attorneys have assisted countless clients that are facing divorce, and we use our experience and knowledge of Texas divorce laws to quickly and efficiently resolve their cases. Each client that we take on receives personalized representation and dedicated counsel to effectively dissolve their marriage.
Hire experienced divorce lawyers serving Conroe, Montgomery County, and the surrounding TX areas for resolutions.
When Should You Hire A Divorce Attorney?
Litigating without a legal representative can permanently hurt your interests, as a judge's ruling is very tough to undo. You need to hire a Montgomery County divorce lawyer well in advance of a hearing in your case, so that the legal representative can be prepared for the distinct circumstances of your case.
Hiring a divorce attorney in Conroe is a crucial decision. Divorce affects many areas of a person's life. For example, suppose you are going through a divorce or other family law issue. In that case, it is essential to have a family attorney whom you feel comfortable working with throughout your divorce and one you feel confident will be the best advocate for your interests.
What Are The Grounds For Filing For Divorce in Texas?
Texas recognizes both fault and no-fault divorces. A fault divorce means that you are blaming your spouse for the end of your marriage. In Texas, the following are recognized as grounds for a fault divorce:
Abandonment
Adultery
Confinement to a mental hospital
Conviction of a crime
Living separate and apart for 3 or more years
Unbearable cruelty
A TX no-fault divorce means that you are not blaming your spouse for the end of your marriage. The following is recognized as grounds for a no-fault divorce in Texas:
Insupportability in Divorce
Insupportability means that your marriage is no longer supportable because of conflict that is so severe that reconciliation is not an option.
How Can A Lawyer Can Help You With A Divorce in Texas?
When you choose to work with our family law firm, divorce attorney Norman will take action to file all appropriate paperwork and get the divorce process started. Our divorce lawyers are not afraid to be your representative in a Texas courtroom, as well as relay communications between you and your spouse's attorney.
In your divorce, our attorney can help with the following key issues:
Obtaining a child custody agreement
Determining visitation schedules
Receiving spousal support or child support
Dividing property, assets, and debts
Obtaining restraining orders if necessary
Modifying custody or support arrangements
Attorney Denise Norman has experience in both contested and uncontested divorces, and we will work to help you navigate the legal system throughout the dissolution of your marriage. Attorney Norman is also experienced in pursuing mediation as an alternative solution to divorce.
Schedule a Case Evaluation
At the Law Office of Denise Norman, our attorneys know that each divorce case is unique, just like each family is unique, and we will work to develop a personalized approach to your divorce. We understand that you have questions, that you may feel confused about the divorce process, or that you are not sure where to turn in this trying time. Our divorce attorney serving Conroe is here to alleviate your concerns and effectively protect your rights.
Facing Divorce? Contact The Law Office of Denise Norman: (936) 213-8088 Today.