Child Custody Attorney in Conroe, TX
Helping Montgomery County Clients Navigate Texas Visitation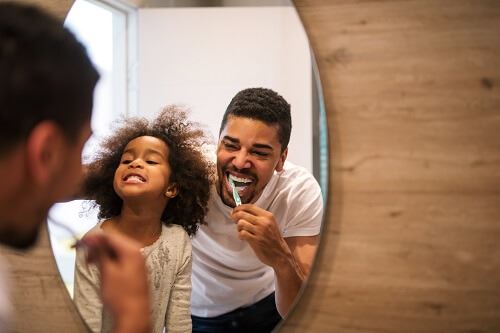 Any separation of a family can be difficult, and many find themselves struggling with aspects of child custody and support.
Having children can put an immense strain on the divorce process, and at the Law Office of Denise Norman, we stand ready to guide families throughout their legal separations and divorces by offering experienced, qualified legal representation serving Conroe, TX.
Conroe child custody attorney Denise Norman will work with you to navigate the TX state laws pertaining to custody, and we will fight for the best interests of your children when you are going through a divorce.
---
If you are in the throes of a divorce or custody battle, contact our law firm now to schedule a case evaluation. Proudly serving clients throughout Conroe, Montgomery County, and the surrounding areas.
---
What Type Of Lawyer Handles Child Custody?
When couples with children divorce, one of the most important - and often contentious - issues that must be decided is child custody. There are a variety of ways to handle child custody, and the best arrangement will depend on the specific needs of the family. In some cases, one parent may have full custody, meaning that the child lives with that parent most of the time. In other cases, parents may share custody, with the child living part-time with each parent.
There are also a variety of hybrid arrangements, such as when one parent has primary custody but the other parent has generous visitation rights. No matter what type of arrangement is ultimately decided upon, it is important to have an experienced Conroe child custody lawyer who specializes in child custody cases handle the legal proceedings. This will ensure that the best interests of the child are protected throughout the process.
For example, a person can go through a divorce may also be dealing with child custody, visitation, child support, and alimony issues.
Do You Really Need A Lawyer For Child Custody In Conroe?
Specific TX laws related to parental rights and duties have been set forth in the Texas Family Code and include the right to make decisions about where the child lives, education, medical care and religious affiliation, among others.
That is why it is important to hire a reputable child custody lawyer serving Conroe, TX with experience handling custody negotiations to help you fight for the rights you want.
How Does Texas Award Child Custody?
According to TX state law, child custody is always awarded in the best interests of the child, and the child's well-being is always taken into consideration when determining which parent will receive custody.
Family law judges will aim to equally split the care and responsibilities of the children, but some cases may result in sole custody being granted to one parent, and visitation being granted to the other.
When awarding child custody, a judge will consider:
The responsibilities of raising the child, including the child's age and health
The health of the parents
The income and stability of the parents
Any criminal history of the parents
The involvement of the parents' in the children's school or extracurricular activities
Non-custodial parents are often granted visitation, and visitation schedules are strictly set by the Conroe courthouse.
Visitation may be on a flexible basis, but any modifications to custody agreements or visitation schedules must first be approved by a Texas Family Court.
What are the Different Types of Child Custody in Texas?
Sole Custody - In addition to legal custody, physical custody is a part of sole custody. Legal custody gives a person the right to plan and decide about a child's education, religious training, discipline, and non-emergency medical care in the long run.
Joint Legal Custody - Having joint legal custody means that both parents share responsibility for the upbringing of the child, but the child has only one primary residence. A child with joint physical custody has two residences and spends at least 35% of their time with the other parent.
Temporary Custody - In order to formalize custody before you begin litigation, you will need to file for temporary custody. Temporary custody refers to who has actual custody of the child at this time. This can be different from "court ordered custody".
Split Custody - A split custody arrangement occurs when there are two children and one parent has sole physical custody of one of them. Some of the factors that may contribute to this are the age of the children and the child's preference.
Handling Joint & Sole Child Custody Cases
Suppose there is a history of violence, drug use, or child abuse. In that case, the court may award sole custody to one parent and restrict other parents' access to the child. Other aspects of your parental rights may be affected by allegations against your character, so your child custody attorney must be prepared to answer them.
Throughout her career as a Conroe child custody lawyer, Denise Norman has defended and represented parents on both sides of this issue: parents who are concerned about their child's safety and parents who are defending themselves against false accusations aimed at destroying their relationship.
We Will Keep Your Child's Well-Being in Mind
When you choose to work with the Law Office of Denise Norman, we will thoroughly examine your entire case and get to know you and your family.
Each family is unique, and therefore, each case will receive personalized attention.
Parents are always concerned about how a legal separation will impact their kids and how much time they will spend with their kids after an annulment ends. The Law Office of Denise Norman provides experienced, experienced, and individual legal representation to mothers and fathers.
We are zealous legal advocates committed to pursuing the best resolution for our clients.
We know that you may have questions and concerns about this time of your life, and we will work with you to quickly and efficiently resolve your case.
For more information on how family attorney serving Conroe, Denise Norman can help you, contact us now.