Conroe Child Custody Lawyer
Serving Clients Help Navigate Through TX Custody Laws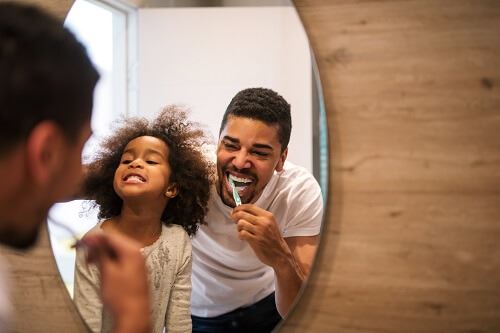 Any separation of a family can be difficult, and many find themselves struggling with aspects of child custody and child support.
Having children can put an immense strain on the divorce process, and at the Law Office of Denise Norman, we stand ready to guide families throughout their legal separations and divorces by offering experienced, qualified legal representation serving Conroe, TX.
Conroe child custody attorney Denise Norman will work with you to navigate the TX state laws pertaining to custody, and we will fight for the best interests of your children when you are going through a divorce.
What Type Of Lawyer Handles Child Custody?
The type of lawyer that handles child custody also practice many areas in family law are related to one another. Experienced family law attorneys are well-versed representing clients with their various needs.
For example, a person can go through a divorce may also be dealing with child custody, visitation, child support, and alimony issues.
Do You Really Need A Lawyer For Child Custody In Conroe?
Specific TX laws related to parental rights and duties have been set forth in the Texas Family Code and include the right to make decisions about where the child lives, education, medical care and religious affiliation, among others.
That is why it is important to hire a reputable child custody lawyer serving Conroe, TX with experience handling custody negotiations to help you fight for the rights you want.
If you are in the throes of a divorce or custody battle, contact our law firm now to schedule a case evaluation. Proudly serving clients throughout Conroe, Montgomery County, and the surrounding areas.
How Does Texas Award Child Custody?
According to TX state law, child custody is always awarded in the best interests of the child, and the child's well-being is always taken into consideration when determining which parent will receive custody.
Family law judges will aim to equally split the care and responsibilities of the children, but some cases may result in sole custody being granted to one parent, and visitation being granted to the other.
When awarding child custody, a judge will consider:
The responsibilities of raising the child, including the child's age and health
The health of the parents
The income and stability of the parents
Any criminal history of the parents
The involvement of the parents' in the children's school or extracurricular activities
Non-custodial parents are often granted visitation, and visitation schedules are strictly set by the Conroe courthouse.
Visitation may be on a flexible basis, but any modifications to custody agreements or visitation schedules must first be approved by a Texas Family Court.
We Will Keep Your Child's Well-Being in Mind
When you choose to work with the Law Office of Denise Norman, we will thoroughly examine your entire case and get to know you and your family.
Each family is unique, and therefore, each case will receive personalized attention.
We know that you may have questions and concerns about this time of your life, and we will work with you to quickly and efficiently resolve your case.
For more information on how family attorney serving Conroe, Denise Norman can help you, contact us now.